Sean Veira et Carl Emery Se rencontrent 21 ans après une historique victoire!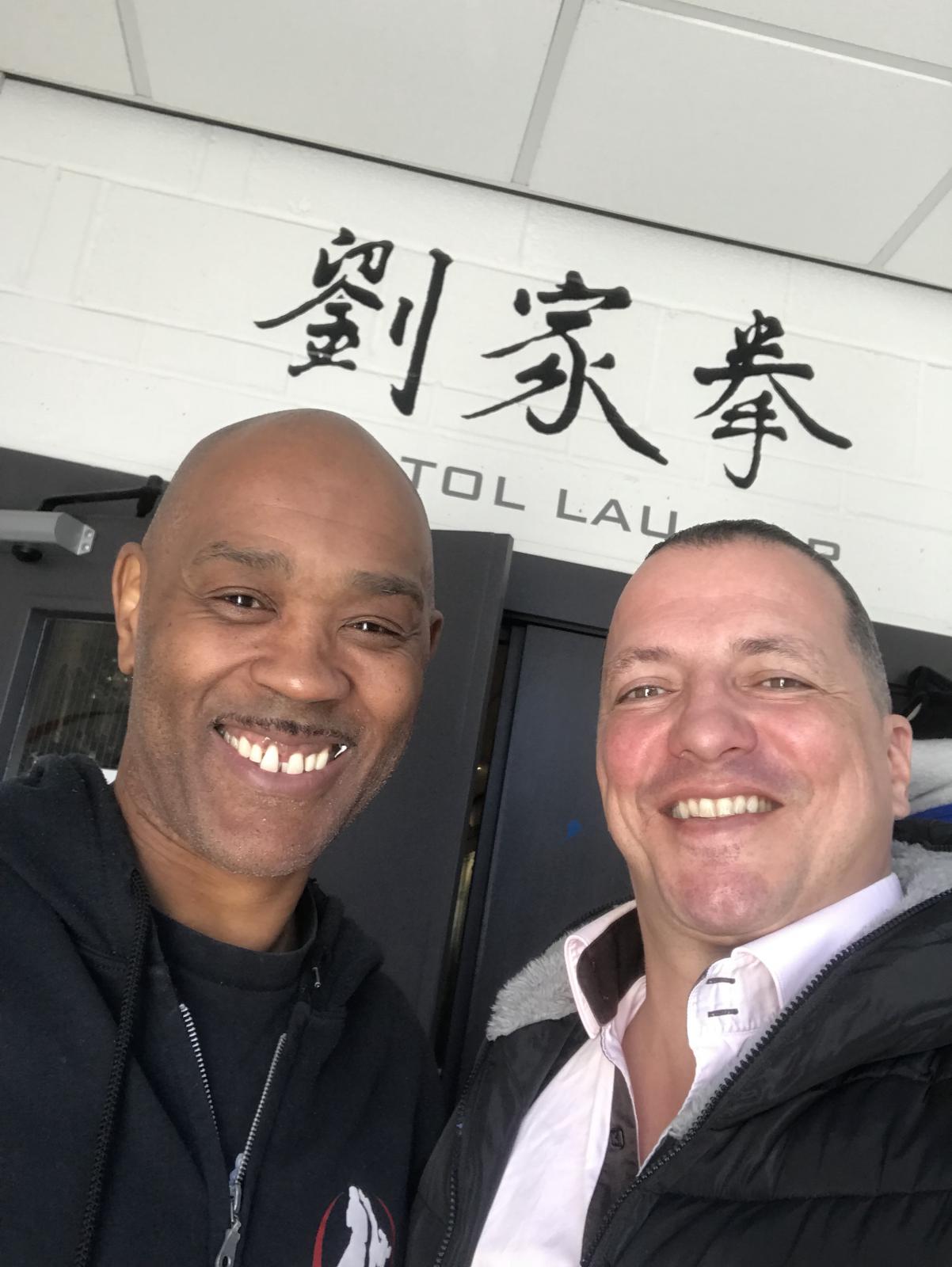 ---
English text below
Sean Veira, membre du team Lau Gar Kung Fu du Royaume-Uni, a gagné la célèbre Post Tenebras Cup en 1996. Il est actuellement le coach national WAKO du Royaume-Uni et instructeur chef du Powersports Gym de Bristol.
Carl Emery, co-promoteur de la Post Tenebras cup de 1995 à 2005 avec Olivier Muller et Jean-Daniel Pfund, a rencontré ce 16 novembre 2017, Sean pour la première fois depuis son mémorable succès genevois!
Après une réunion chaleureuse et fructueuse, ils se sont promis de mettre leurs forces en commun pour collaborer de manière effective pour les sports de combat.
Sean Veira, Lau Gar Kung Fu United Kingdom team member, won the famous Post Tenebras Cup in 1996.
He is currently the WAKO national coach of the United Kingdom and head instructor of the Powersports Gym of Bristol.
Carl Emery, co-promoter of the famous Post Tenebras cup from 1995 to 2005 with Olivier Müller and Jean-Daniel Pfund, met this November 16, 2016, Sean for the first time since its mémorable Geneva success!
After a warm and fruitful meeting, they vowed to put their strengths together to collaborate effectively to combat sports.

Envie d'essayer ?
Vous voulez découvrir à quoi ressemble un cours, à quoi ressemble la pédagogie de nos enseignants ? Aucun problème ! Nous sommes présents tout au long de l'année pour vous accueillir, vous guider et vous faire découvrir gratuitement toutes nos activités !
Venir faire un cours gratuitement