Yoann Kongolo The King of Europe Live on Eurosport (article Fightmag.net Australie, 15.10.2014)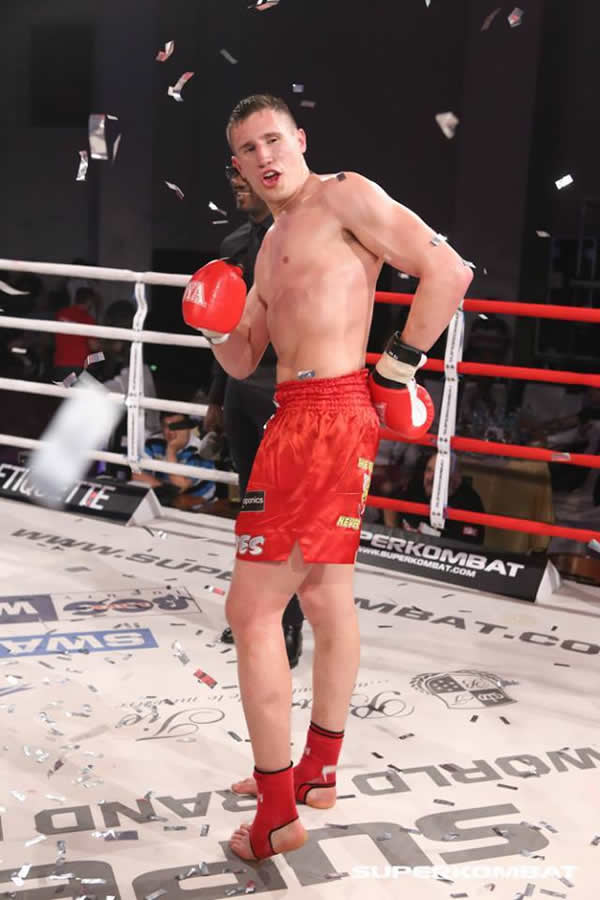 ---
By Fightmag.net, Australia, Wednesday, October 15th, 2014 Yoann Kongolo has been crowned as the WKN kickboxing champion of Europe for a number of times. In his next bout he will appear LIVE on Eurosport on Saturday October 25 when he faces England's strong Jamie Bates in the light-heavyweight international kickboxing challenge promoted in the capital of Switzerland, the city of Geneva.
Yoann Kongolo has been titled as the WKN European champion when he beat Fabjan Miran in 2012 and then defended his belt the following year against Peter Baumler from Germany.
Kongolo then took all at the Pro Karate tournament promoted at the debut edition of Fight Night Saint Tropez. In his latest bout in September, Kongolo took unanimous points decision over Frenchman Cedric Doumced in Geneva.
Yoann Kongolo will now face Jamie Bates, professional kickboxer from Great Britain, at the international kickboxing fight night  promoted by his trainer and manager Carl Emery live on-air by Eurosport from Geneva.
If you are lucky to be in Geneva on October 25, it is a must to attend this event. The tickets and more information can be found here : http://www.yamabushi.ch/ventes-de-billets-a-prix-preferenciels/
Envie d'essayer ?
Vous voulez découvrir à quoi ressemble un cours, à quoi ressemble la pédagogie de nos enseignants ? Aucun problème ! Nous sommes présents tout au long de l'année pour vous accueillir, vous guider et vous faire découvrir gratuitement toutes nos activités !
Venir faire un cours gratuitement